Goddard's Silver Dip 295ml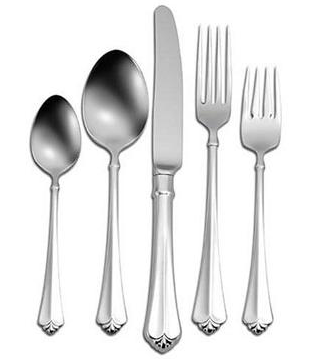 Silver dip Instantly removes tarnish from silverware, silverplate, cutlery, and small silver items Quickly cleans even difficult to reach places such as between fork tines Gives silver a brilliant shine Just dip, rinse, and dry.
Some silver items are difficult to clean and polish because of their unique shape and size. For those items use Goddard's Silver Dip.
Instantly Removes Tarnish and Leaves a Brilliant Shine.Goddard's Silver Dip is easy to use. Just dip, rinse and dry for a brilliant shine. Tarnish will dissolve away to bring out the natural beauty of your silver. The strong cleaning power of Goddard's Silver Dip is extremely effective on silver but should never come in contact with stainless steel. We recommend reading the Helpful Tips page to learn more about the care of your fine silver and home furnishings.
For Silverware, Silver plate, Cutlery and Small Silver Items.
Cleans Even Difficult-to-Reach Places Such as Between Fork Tines.
Professional Cleaning Power.
Directions
SILVER DIP SHOULD NOT COME IN CONTACT WITH STAINLESS STEEL.
Dip article into Goddard's Silver Dip until tarnish disappears.
If article is too large for dipping, swab article with a cotton ball soaked in Silver Dip.
Wash article in soapy water and rinse well.
Dry article with a soft cloth.
Wash hands thoroughly after use.
For a brilliant shine, polish article with Goddard's Silver Cloth or Mitts immediately after cleaning.
I bought this for an unusual remote control that had a plastic sheet with silver-paint circles on the underside that contacted the circuit-board when buttons were pressed. The silver had become tarnished (brown/black colour). Soaked the whole sheet in this liquid for a few minutes, and the tarnish magically disappeared, leaving clean silver pads again.

I had a remote control with conductive silver 'pads' painted onto a plastic sheet, and some of the the silver had gone brown/black. A few minutes soaking in this stuff and all the brown/black tarnish was gone! Like magic.

Perfect for cutlery especially forks

This is a wonderful product but I would prefer it in a larger jar

Fabulous product - just one quick dip and my forks emerge like new. Now for my spoons....

I"m happy with the product

Fabulous product, used to be able to buy it at supermarkets but no longer! I did my daughters whole dinner service abd she couldn't believe the difference!

Best product I've ever used for cleaning my silver jewellery and silverware. Removes all tarnish and gives a high shine. Highly recommend it.

I love this product. I have used it for over 50 years. It is so easy to use and the results are great.

great product. runs rings around the way we used to clean silver. Now I do mine regularly.

Excellent and easy to use

I dip my earrings in this product, it takes away all the hard work of cleaning.

Excellent and easy to use

I use this to dip my silver earrings in and it takes all the hard work away from cleaning.